Global Chamber Mentors
Global Chamber® has thousands of members and millions of followers and connections who are successfully executing global business every day - exporting, importing and cross-border investment.
We offer mentoring and consultation services to help members stay prepared, and we nurture relationships between members and mentors for everyone's benefit. This is part of the magic of growing globally... staying connected with people who can help all along the way, at just the right time, to lower risk and accelerate success.
As a member, reach out to your local Executive Director or our global HQ to learn more about in-person and virtual mentoring. And learn about Global Chamber Export Circles℠ and other services in your metro to help you connect and grow your business. Also you may contact our CEO Doug Bruhnke for more information.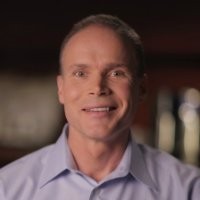 Lee Benson. Lee is a ground-breaking and truly global leader, recipient of a U.S. 'Exporter of the Year' award. He is founder and CEO of Able Engineering & Component Services, Able Aerospace and Execute to Win (ETW). ETW is a U.S.-based company that drives alignment and winning employee performance. Jack Welch has called ETW "the best management system I've ever seen." Able has been growing by over 20% per year growth in 10 straight years.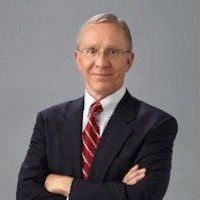 Charles Bruce. Charles is CEO of Johnny Rockets Restaurant Group of Irvine, California. Previously he was CEO of Peter Piper Pizza. Charles has worked at top food service companies including Pizza Hut, Wendy's and Captain D's Seafood Restaurants. His experience includes executive-level international marketing, branding and operations management. Charles attended Kansas State University and holds a BA in Business & Spanish.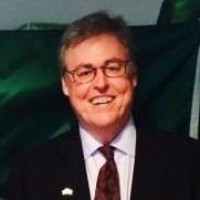 Doug Bruhnke. Doug is CEO/founder of Global Chamber®, dedicated daily to help companies grow globally. He is a two-time expat with the Dupont Company (Tokyo & Singapore) and has worked in nearly every global market segment in over 60 countries. Now he is leading growth of Global Chamber® in 195 countries. He is a member of the US District Export Council, board member and past president in Global Ties and regional advisory for U.S. Global Leadership Coalition. Doug has a B.S. in Chemical Engineering from University of Utah and an EMBA from Michigan State University. Read more.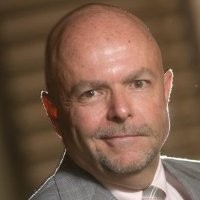 Don Henninger. Don is a Director at Global Chamber and a Principal at DH Advisors, partnering with executives and businesses to help them achieve more success. He has been a top media executive and business leader for 30 years including serving as the chief executive of the Business Journal's largest publication in the Southwest. He is a recognized community leader, having served on dozens of not-for-profit business and social service organizations ranging from the United Way to the Red Cross, to Phoenix, Scottsdale & AZ Chambers of Commerce.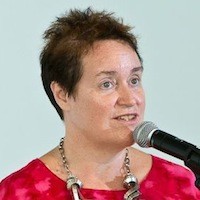 Melissa Sanderson. Melissa is Vice President of International Affairs at Freeport McMoRan Copper and Gold. Melissa was previously a political counselor at the United States' Department of State, where she was a Political Officer and Charge d'Affairs at the US Embassy in the Congo. She also worked as a corporate investment advisor at Fifth Third Bank. Melissa has a B.A. in Economics, a B.A. in English Literature and an MBA degree from Xavier University in Cincinnati, Ohio.
Kiyoko Toyama. Kiyoko became the first female CEO within NKK Switches (Kawasaki, Japan). She became President of NKK Switches of America in 1999 and ran the company for 13 years, transforming it into a market leader. Today Kiyoko is a sought after speaker on cultural diversity, international business and Japan-US relations. She speaks frequently at the W.P. Carey School of Business at Arizona State University, educational institutions and business organizations. Kiyoko holds a Bachelor of Business Administration from Alverno College.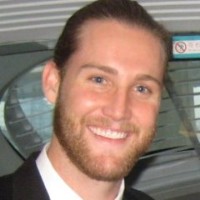 Kyle Walker. Kyle is Managing Partner at Green Card Fund (GCF), a USCIS-approved Regional Center as part of the EB-5 Regional Center Pilot Program created by U.S. Congress in 1992. Operating as an approved Regional Center allows Green Card Fund to secure foreign investment from qualified foreign nationals into new job creating enterprises in the United States. For U.S.-based developers, Green Card Fund is able to secure project financing with a low cost of capital and flexible terms for qualifying low-risk projects.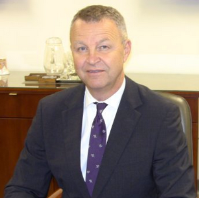 Eric Dahl. Eric is an expert in financial services, exporting, governance, government, theme park development, business management and international business. He was Chief Executive Officer of World Trade Centers Association and has more than 30 years experience in developing, advising, and operating international companies. He has served as Senior Executive Advisor with Booz & Company Middle East, and was the Founder and Chief Executive Officer of Limpopo, a Swedish consulting company, and was co-founder and Managing Director of Bain & Co. Nordic, based in Stockholm. He holds an MBA from Harvard Business School.