Powerful Testimonials
Global Chamber® is now everywhere with Chapters and Regional Desks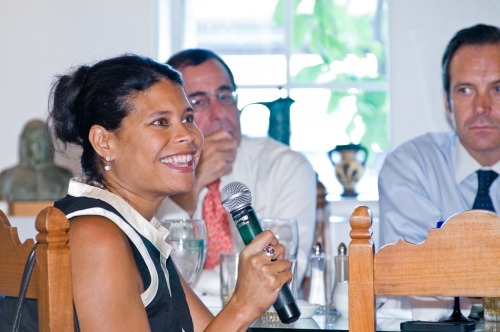 on every continent.   We support executives and any in their pursuit of more growth and expansion.
Happy with business in one metro? Join your local metro chamber.
Desire growth across your region and country to another metro? Or across the world?  Join us!
Testimonials...
"I am convinced that it is the beginning of something BIG! I am certainly on board."
Dr. Hyacinthe Ndri, Honorary Consul of Ivory Coast
"Create a solid foundation for success and expand your business globally through Export Circles and the other unique business services of the Global Chamber."
Lee Benson, CEO at Able Aerospace, Able Engineering and ETW
"Joining Global Chamber has been our best business decision this year."
Bill Papazian, CEO and Founder at Lightstone Solutions
"All roads lead through the Global Chamber."
Kyle Walker, Principal and Managing Partner at Green Card Fund
"The Global Chamber will help expand exports and imports."
Mayor Jonathan Rothschild, City of Tucson
"Welcome Global Chamber! We're proud and happy to have your global headquarters right here in Phoenix."
Mayor Greg Stanton, City of Phoenix
"Global Chamber is a wonderful network that has delivered beyond expectations after becoming a member. All of my e-mails and requests were answered without delay and connections to project advisers were introduced seamlessly. I highly suggest attending a Global Chamber event to experience a true sense of business community."
Rick Sagritalo, President at Liberty Trade Empire
"The Global Chamber genuinely cares about the success of the community. (CEO) Doug Bruhnke operates with the highest level of professionalism and integrity, and takes an active interest in my business."
Vince Thelander, VP at Bank of America
"Global Chamber CEO Doug Bruhnke not only knows just about everyone who is involved in international business, but he seems to be EVERYWHERE all the time. How does he do that? Why does he do that? I think it's because he has a passion... to see those who are like-minded be connected, and by those connections, he sees that we are stronger."
Conni Ingallina, Executive Director at Phoenix Committee on Foreign Relations
"The Global Chamber is doing a great job, and helping to change the business landscape here."
Alana Chavez-Langdon, Maricopa Association of Governments
"Our vision is a world fully connected across borders by commerce, using technology and collaboration to more effectively facilitate greater company, country, community and career success. We create and share opportunities, and then strive for nothing short of global domination by all our members!"
Doug Bruhnke, CEO/founder at Global Chamber®
"I worked for Mr. Herring as an intern while I was a student at Robert E. Lee High School and the lessons I gained from observing his leadership have been invaluable. His passion for the community and ambition for making a positive change inspired and shaped my involvement as the Vice President of Lee High School's National Honor Society during the 2014-2015 school year.   Additionally, the experience and skills I gained, as well as the support he offers me even now, has helped me to pursue my college degree at a leading university in the United Kingdom (UK).  The time I spent as an intern at the Chamber of Commerce has made it clear to me how dedicated Mr. Herring is to improving the education of San Antonio's youth and, thus, is devoted to encouraging students' involvement in matters of the community and society both locally and internationally."
Caili Crow, Senior Student at Lee High School